Store
$$$
              For the past seven & half years, La Petite Mort has maintained its independence as a commercial gallery space that insists upon an alternative & innovative approach to looking at contemporary art. For those who appreciate the vision of our unique institution, we ask you to seriously consider the significance of supporting the arts – both the artists and the galleries that represent them. We stand behind the various art institutions within Ottawa, and will continue to do so, as we appreciate the work done by our peers to ensure the city is brimming with artistic and cultural platforms. As a whole, the artistic community within Ottawa is an eclectic mix of institutions, each of which deserves the support and recognition of the citizens and art patrons of this city.
                La Petite Mort is a valuable addition to the artistic community of Ottawa, helping to put the city on the map in terms of representing local alternative contemporary art on the international stage. In order to remain independent – ensuring that the Gallery can continue to represent the diverse range of artists we do today – we ask for your continued support. This support can take many forms, from financing 
membership
 for an artist, to choosing to 
rent our dynamic gallery space
for your events, our new internationals 
workshops
, our easy-to-shop 
online store
, or perhaps even buying a gift certificate or t-shirt for an art lover in your life. These options allow us to maintain the vibrancy and edge La Petite Mort has become famous for.
               We could not have maintained our independence and individuality at such a level without the support of people like you – our patrons and friends – and for that we sincerely thank you.
$$$
Gift Certificates for LPM Gallery
Any Amount
Click HERE to Purchase
$$$
________
LUCCHA Wrestler's Mask
By BEASTON
Sizes for Men, Women & Children
Small, Medium, Large
$30
Click HERE to Purchase
___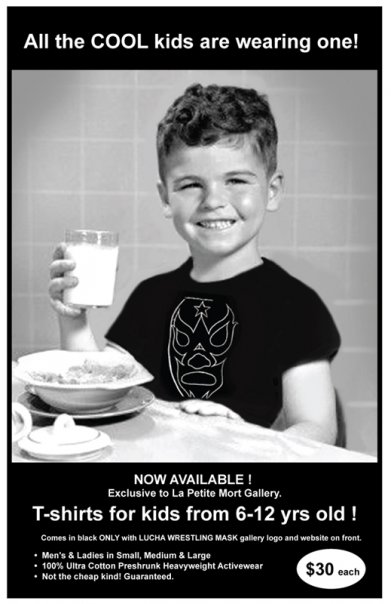 Micheal DeForge 'One Night Stand' Limited Edition T-Shirt / SOLD OUT
 BEASTON 'Cock Fight' Limited Edition T-Shirt / SOLD OUT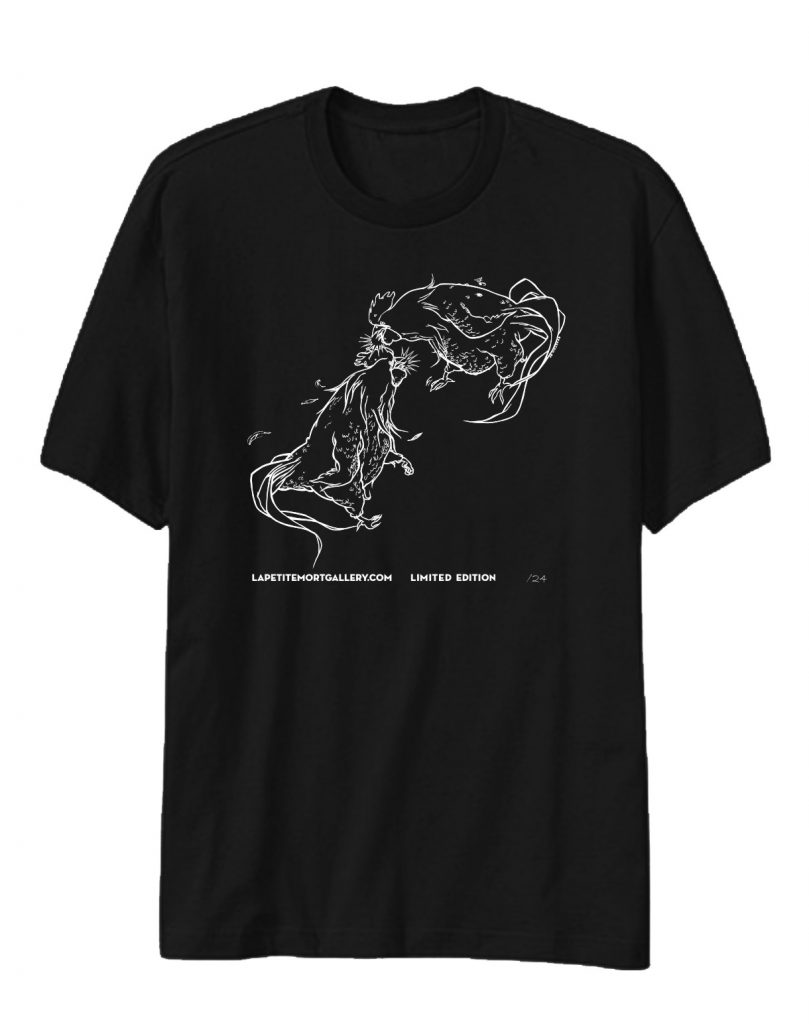 BEASTON 'Buddies' Limited Edition T-Shirt / SOLD OUT